Have you thought lately, "I don't know if I can really make a living with my network marketing business?"
You know there is something inside of you that is just dying to get out.  You know that you can do great things…if you just had a plan.  You believe in your network marketing business but are wondering if you still believe in yourself.
Does any of this resonate?
If you are in MLM, Direct Sales or Network Marketing,  then you have probably been out there giving your heart and soul, doing one-on-ones, schlepping to networking events, doing home parties, attending opportunity meetings, collecting business cards and at the end of the day, your organization hasn't grown and your paycheck hasn't increased.  If that sounds like you, then I have some good news for you.
I'm Kellie Kuecha and I want you to know that I believe in you and I want to help you get to the place where you know you can do anything you put your mind to!
Who am I and why should you listen to me?
I realized at an early age that I wanted to control my own Destiny, create financial security for myself and have enough freedom and flexibility in my schedule to live the life I dreamed of.  With those intentions set, I took my first step into network marketing and my life was forever changed.  By the age of twenty-six, I had my very own million dollar business and was coaching and training people all over the world.  I have been in the top ranks of two companies and today I get to raise my four children while enjoying the fruits of my labor!  As I helped these people discover the power and joy of having a successful network marketing career, I noticed that a common theme kept showing up and that almost all of these people had experienced the same things prior to working with me.  You may have experienced some of this yourself.  Have you:
Joined the ranks of network marketers but are new to the industry and now totally frustrated?

Continuously heard about this "golden ticket" concept that seems to make everyone else a ton of money but not you?

Wondered when the overabundance of motivation might slow down so you can get some real and useful training?

Thought that maybe you're just not cut out for this because you keep spending money only to spin your wheels?
If so, you are not alone!  With over sixteen years of experience in this industry, I know all the great things about network marketing but I've also noticed the areas that definitely need improvement.  You see, the network marketing industry is the way out of "day job" frustration, being held captive to someone else's schedule and knowing that it doesn't really matter how hard you work, significant financial rewards are slim.  With a network marketing business, you can accomplish great things, you can experience financial freedom and scheduling flexibility and you can live the life you dream of.  Does it take work?  Sure!  Nothing great in life comes without effort. Most importantly though, to be successful in this industry, it takes specific knowledge and the application of this knowledge and you will need someone who has both the knowledge and the proven ability to apply it, to help you succeed.  I can be that person for you!
Why did you get into this business in the first place?
Why am I so passionate about what I do and why did I get into this business in the first place?  I know from personal experience that you can have a truly great life when you build a successful business.  One of the best things about being an expert network marketer is helping other people live a truly great life.  I had plenty of experience with that but I became frustrated and confused when I saw so many people not being successful, not enjoying the business and not taking the opportunities that were available to them.
I saw that there was a relatively high drop out rate and that all too often because of this, the overall network marketing industry would lose credibility.
Knowing what I know, this just wasn't okay with me!  I knew my story and I knew that anyone could have the same story if they had the tools and training that I have spent my career developing.  Having built a multi-million dollar business, I have worked with, and coached thousands of people to success.  It became quite clear to me that although this industry provides plenty of motivation and usually excellent training around the products, very little training on how to sell the products and recruit other people to do the same, existed.  With so much to gain by building a business, I decided I just couldn't let great people miss out on a great career anymore!  I've built my business almost anonymously, meaning that very few people know I'm in NETWORK MARKETING because I really don't advertise it that much.  I know there is a way to do this with authenticity and sincerity and I know that other people want to learn how.
It was at that moment, that Destiny to Dynasty was born and I'm now ready to share with you, exactly what I did so that you can do it too.
"The goal of Destiny to Dynasty is to be the premier training and coaching company for professionals in the network marketing industry. With a hands-on approach and an interactive, dynamic concept, you'll discover just how much fun and how truly lucrative this industry can be."
So, what can you expect from this training?
At Destiny to Dynasty trainings, you won't get motivated without a plan.  You won't become an expert on your product but wonder why no one wants to buy from you.  You won't find out how to pitch a "business opportunity" only to discover people start running away when they see you coming.  What you will get is the following:
Determine the core reason you are not succeeding.  No more wasting your time trying to figure out what the problem is.  You'll finally have the time and financial freedom to pursue your passion because "it's" working! Turn conversations into cash.


Learn how to get people interested in your message not your product.  Do this and you'll have people eager to join your movement.

STOP working with a cold market.  Uncover a hidden warm market, get control back and start taking pride in what you do.

Become a recruiting machine and have people coming to you, not running from you.


Work your business with confidence and ease.

Create a duplicatable system so that you build a team effortlessly and easily.

Learn the insider secrets on how to maximize technology and social media to explode your business.

Develop a unique brand and message so that you have NO competition.

Learn how to do this one thing and you will have a strong and authentic presence without ever having to mention what you do.

Leverage your knowledge with scripts that have a track record of success.

What would you do with your business if you no longer got rejections?

Learn how to close every sale by listening 90% and talking 10%.
I am so passionate about helping you become successful that for the first time ever, I'm pulling back the curtain to reveal exactly what I discovered on my secret mission and how this mission enabled me to advance eleven times last year, while keeping my credibility and relationships intact!
What was my mission? It was simply this: to do my own research and then implement my secret methods on my own networking business, which I did.  And the results were amazing!  After reaping the rewards of my advancements, I knew I was on to something and that there is a very real void in this industry that is causing a lot of people lost time, lost money and a great deal of frustration.  Well, guess what?   You don't have to live this way.
What if you could make as much money as you want while having a ton of fun and serving other people?
I firmly believe that there is a gap between who God made you to be and the person you are now and I'm going to boldly proclaim that I'm here to help you bridge that gap!  You can have a better life, you can have the freedom you've always dreamed of and you can make a difference.  Life rewards action and action requires specific steps.  At Destiny to Dynasty, you will get specific steps because you won't just get training, you'll get the real materials to go along with it.
Check out just some of the materials you will receive:
Rejection Ejection – shoot out the "No's" and get into the "Yes!" Find out the real reason people say no and how to handle that with our specific and proven verbiage.

Destiny to Dynasty Dialoguing – learn the one opening line that will make you millions!  Follow along with easy, conversational scripts.  No need to figure out what to say, we've got it for you.

Destiny to Dynasty Resources Rolodex – don't spend time scouting around trying to find the best and most influential people in the business.  We've got their names and numbers and we'll be sharing them with you!

Destiny to Dynasty Diagnosis – we'll work with you to uncover what the problem is and what the problem isn't, fast.  Once you understand what is holding you back, you can actually move forward.

Secret Silent Bank – you will have complete access to my personal "vault" which holds all the information, tips and scripts I personally used to build my multi-million dollar business.  Learn how and when to "deposit" into the vault (and why this is important) as well as withdraw.
"I am grateful for the opportunity to share my feelings about Kellie Kuecha. Our relationship which started over 15 years ago was one of mutual respect since we were both enjoying great success in separate companies. Kellie was one of the top recruiters for hers and I had just hit the number one position in my company. We maintained a social relationship for years as I watched her flourish, until she left the great northeast to head south. We remained in contact and I would eventually learn a lesson of loyalty from Kellie. After a 10 year successful career with her company, a turn of events would present Kellie the opportunity to be part of our company. After seeing a presentation by a local top earner in our company, Kellie opted to partner with me although I lived over a thousand miles away. I will never forget that and it has created a close relationship that has endured for many years. I have thoroughly enjoyed mentoring Kellie because of her incredible leadership and laser focus.  She always brings a fresh perspective coupled with an unbridled enthusiasm to reach her goals and she has masterfully helped her team do the same. I have enjoyed watching Kellie emerge as she has been one of the top producers in our billion dollar company. She is truly one of the best trainers and coaches I have ever met. Although I know that she will be taking some time off now from her business to serve people in a much larger way through Destiny to Dynasty, she has my blessing!"
Philip J. Crescenzo, 40 years in business, Network Marketing 32 years
"I was in mlm ten years prior to meeting and working with Kellie and although she was new to the industry when I met her, I have watched her blossom into an incredible leader, trainer and mentor. Since working with Kellie for the last 15 years I have been able to maximize my time and efforts and have seen a tremendous increase in my productivity.  I have tripled my closing ratio and helped developed the confidence to contact anyone, anywhere, anytime with comfort and ease – no chicken list here!!  Kellie has an understanding of the industry that is far deeper and greater than anyone I have ever trained or worked with.  If  you want to see your business explode, maximize your profits and compound your efforts I highly recommend attending one of her trainings!"
Nancy Olliver MSN, CNL, RN -30 years in Nursing, 25 years in MLM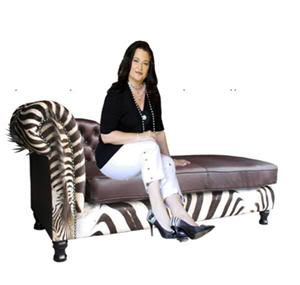 "During the past 2 years I have had the privilege of getting to know Kellie in many capacities. In addition to sharing the stage with Kellie and watching her amazing ability to transform an audience, she has also been very instrumental in the success of both my traditional and Network Marketing businesses.  Even though I have 20 years of experience in MLM, Kellie's style offers a new, fresh and unique way of doing business that has enabled me to excel much further in my endeavors than ever dreamed possible!  As a trainer, coach, author and entrepreneur myself, when it was time to take business to the next level there was no one else better to brand my business than Kellie Kuecha and it was well worth it because my speak for themselves!  Kellie's artistic and creative tools and proven strategies have provided my business model with a branded theme that was fresh, in-line with my thoughts and best of all they have significantly impacted my income!  I highly recommend Kellie Kuecha as a trainer in Network Marketing and as an expert in Branding yourself and business. It could be one of the most impactful decisions you ever make in your career!"
Cheryl Rubman, Entrepreneur, Speaker, Author and Coach, 29 years in business, 28 years in MLM-cherylrubman.com
What would you do if you knew you couldn't fail?
Really, think about this.  What would you do?  When you enroll in the Destiny to Dynasty 8 Week Master Class, we'll not only help you find the answer to that question, we'll walk with you on the road that gets you there.
If you're ready to claim your Destiny and are ready to build your Dynasty then we are ready for YOU!
To claim your seat HURRY and register below.  This training will sell out!
General Admission-$297
Includes 8 week Master Class, each class is 2 hours
Includes 8 week Master Class, One hour personal training with Kellie Kuecha and One hour of training with Kellie and your organization
V.I.P Admission-$347
If after taking this program in completion, you are not completely happy with the content, we are happy to refund your investment.
For any questions: 561-302-2422
*non-refundable